If you're reading this there is a strong chance you're a passionate golfer, like us. That means that we share something in common – we want the latest and greatest and don't want to wait for it or compromise. We want the best equipment available to maximize the performance in hopes to improve our game.
At Fujikura Composites we pride ourselves on pushing ourselves to explore new technologies both in engineering (i.e. enso) and materials. We are one thing – a performance graphite shaft company. We started as this and continue to be this, focusing on how we can push the envelope and lead the industry developing golf shafts to increase performance for any golfer. We don't get sidetracked developing steel shaft products. We don't wait for others to try out new technologies. We are laser focused on what we do every day. One of our core values that we take very seriouesly is commitment, the commitment to our brand, our products, our customers and our industry and golfers worldwide. OK, enough about us, let's briefly cover some of the few important and innovative materials that have been introduced over the past few years in our products.
T1100G
In early 2014 TORAYCA® developed and released T1100G (see press release). An excerpt from Toray about T100G reads: "With the newly developed TORAYCA® T1100G, Toray succeeded in enabling both high strength and high modulus, which was thought to be technically difficult, by employing carbonization technology to precisely control fiber structure at the nano-level, and significantly improved the performance of the carbon fiber in comparison with Toray's existing products such as TORAYCA® T1000G and T800S, which are widely used in high-end applications led by the aerospace field." We partnered with TORAY early on to incorporate T1100G into a new golf shaft, which was the Speeder Evolution that launched in September 2014.

Fujikura was the first golf shaft manufacturer to incorporate T1100G into a product, a perfect example of how it is our commitment to push ourselves to innovate and improve our products. T1100G was combined (watch video) with other high-grade materials such as a 50-Ton Carbon and an industry first TRIAX core (see below) to produce our most premium and high-performance shaft to date. The Evolution built on the performance platform of the famous Speeder and through innovation brought something to golfers that was a noticeable benefit and improved product. The original Speeder Evolution is still being played on global tours to date, more than 2 years after its introduction. It was the first in the Evolution collection and is the highest launching and spinning of the three. To review this product in more detail, please visit the product page here.
TRIAX
Triax core "engine" is a three-directional woven graphite material on the inside layer of the shaft that contributes to increased speed and stability. Triax was introduced in 2014 in the re-launched Speeder (before the Speeder Evolution). The materials used to create this woven core were extremely strong and unfortunately are not produced anymore, which is why Triax is no longer in any newly-released products. CAGE was the innovation that replaced Triax and is in our current line of products (see video for quick reference).
MCT – Metal Composite Technology
Metal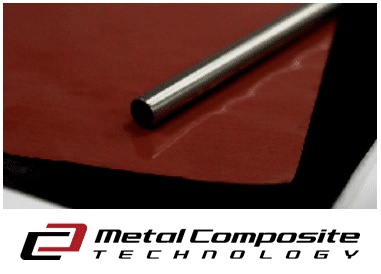 Composite Technology (MCT) is the latest CG Improvement by Fujikura which joins Composite Carbon with an array of metals. MCT is extremely strong, but also enables us to add weight in key points in the shaft for improved feel or kick speed. For example in the Speeder Evolution II the addition of the Metal Composite Technology (MCT) below the grip position creates a slight counterbalance feel to help with swingweight and speed.
In 2015 the Speeder Evolution II (view product) was another example of how we continue to innovate and improve our products. We took the first Evolution and added both 90-Ton Carbon and MCT to increase feel and stability, but also to promote a ball flight with much lower launch and spin. The speeder Evolution II was an instant hit on tour for those players with higher swing speeds and continues to be this year.
Until next time…we'll keep pushing ourselves to develop new products that will improve your game. That's our commitment and we're sticking to it. In the mean time, tweet to us @FujikuraOnTour with any questions and check out our 2017 collection on the website.