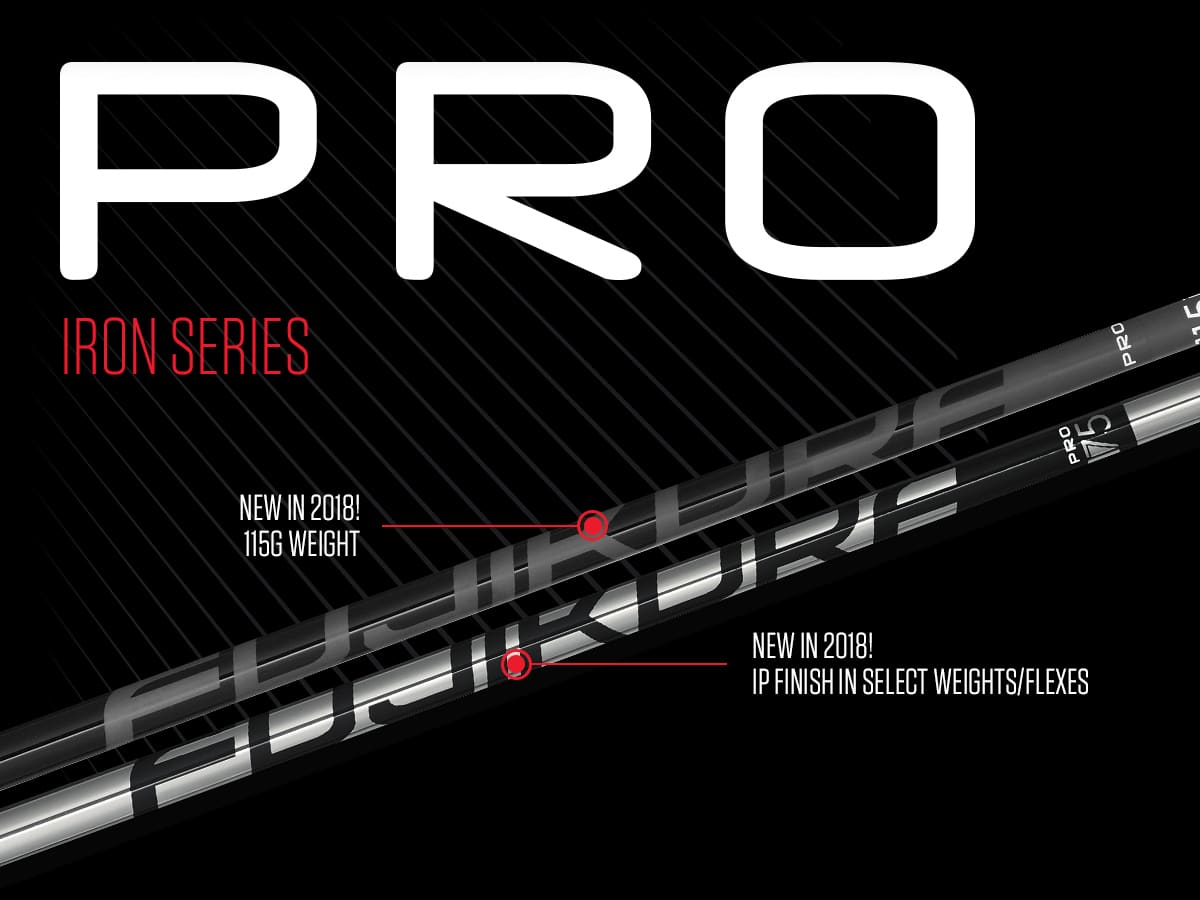 The PRO Iron Series from Fujikura features industry-leading High-Density Composite Core (HDCC), which produces dialed-in swing weights at steel length along with unparalleled impact absorption for exceptional feel. These shafts are ideal for all swing types for every one of your customers. They are all 2 iron length blanks and need to be cut to length, giving builders the option to soft or hard step to reach in-between flexes to dial in the perfect fit. This also simplifies and alleviates your shop inventory not having to worry about multiple SKUs.
PRO IRON + HDCC BENEFITS
• HDCC is 62% more dense than standard modulus material used in composition of graphite shafts. This allows clubs to achieve steel swing weights at steel length unlike other graphite shafts
• The composite material in HDCC significantly reduces vibration compared to steel creating softer impact
• PRO Iron shafts utilize premium materials ensure better consistency than steel
• Extend your playing career, graphite exerts less strain on muscles and bones due to impact absorption
• HDCC material is added in the mid-to-tip section of our iron shafts to balance the weight
ATTENTION CHARTER DEALERS:
If you have not tested our PRO iron shafts before, we're offering 1 (one) PRO iron shaft of your choice to test out. If you like the way it builds, swings, feels and performs call us up and we can get you and your shop setup with PRO iron shafts to offer your customers.