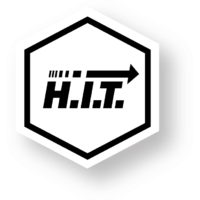 HIGH INERTIA TIP
Maximize your downswing energy with H.I.T.
H. I. T. – High Inertia Tip
This technology maximizes the energy created during your downswing and then releases that energy right before impact, which means the tip end of the shaft accelerates faster to the ball. This provides optimal spin, regardless of ball flight.