The Speeder line of products has always used the most cutting-edge, high performance technologies and designed for the performance golfer seeking feel and stability. Use of proprietary design concepts and advanced materials, speeder shafts have always been one step ahead of the competition.
The Speeder Evolution collection is developed with the most advanced technologies in the graphite shaft industry. From MCT (Metal Composite Technology), to 90 ton High Modulus Carbon and high strength T1100G material, to the most advanced multi-directional stability-enhancing material, as well as decades of tour-proven design techniques from Fujikura Japan.
With the introduction of the III, the Speeder Evolution collection is now a complete fitting line of high-performance shafts. The original Speeder Evolution I is the highest launching of the three and has the softest handle to promote maximum feel and load throughout the swing. The Speeder Evolution II was released the following year to promote lower ball flight with less spin than the original Speeder Evolution. The Evolution II has the firmest tip section of the three pronged fitting matrix as well as the firmest handle section. If you like your shaft staying with you, allowing you to swing aggressively and have a low, penetrating ball flight then the Evolution II is the way to go.
The Evolution III takes the best characteristics from the Evolution I and II and partners them together. The Evolution III is a mid-low launch mid-low spin product that is the perfect combination of feel, stability, and power. It is like the marriage between peanut butter and jelly, donuts and milk, Brady and Gronk… the list goes on, but we assume you get the point.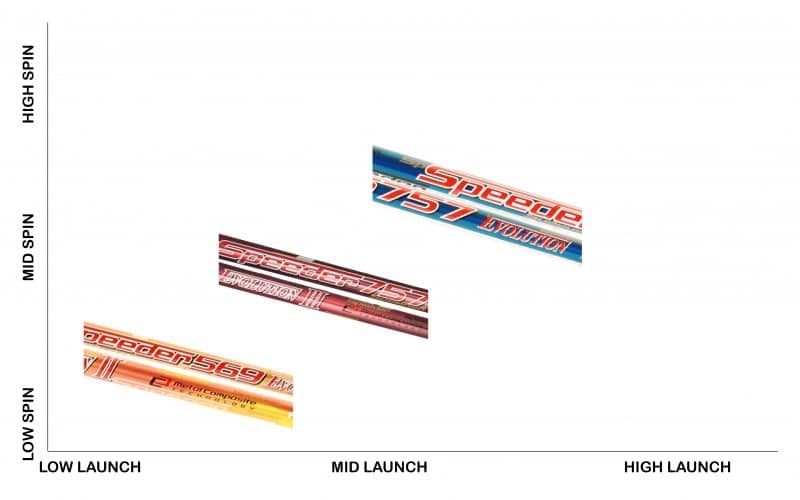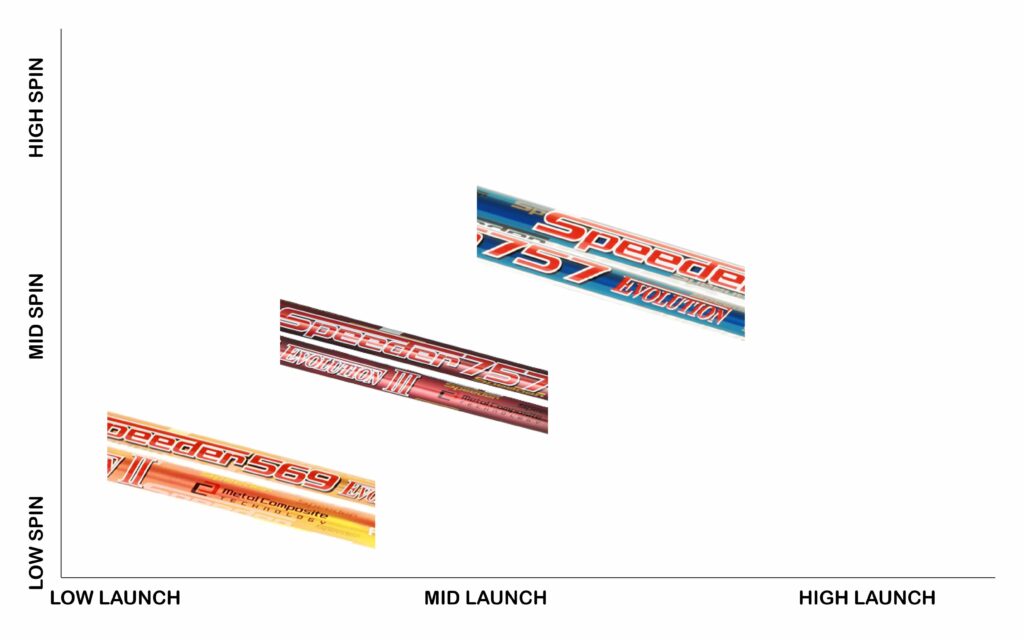 If you are a discerning player that cares about your game give one of our new Evolution shafts a try, you will be glad that you did.  At the 2017 PGA Show Fujikura Composites will officially launch its newest member to the Speeder Evolution collection of shafts, the Speeder Evolution III. It will be available at select Fujikura Charter Dealers at the end of 2016.
The Speeder Evolution III is available online exclusively at The Peoples Clubs for a limited time, available November 1, 2016.
Click here to BUY at Peoples Clubs.
Or contact your local dealer using our DEALER LOCATOR to schedule a fitting to learn which evolution is right for you.