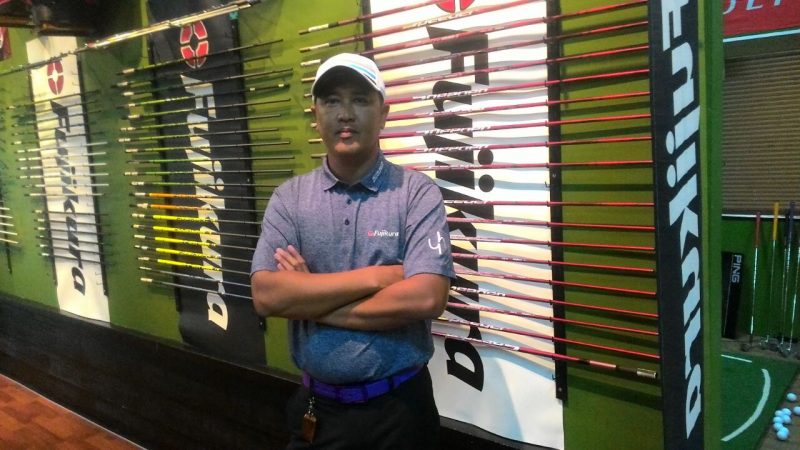 STORE NAME – Golfers Dock
NAME – Mr. Rashi
LOCATION – Petronas Ampang Jaya, Kuala Lumpur.
YEARS IN BUSINESS – 4 years.
WHY ARE FUJIKURA SHAFTS SUCCESSFUL WITH CUSTOMERS –
1. Fujikura has a broad choice of models to suit all golfers. Having the multiple flexes/weights in stock help to supply customer needs instantly.
2. Competitive pricing with performance and value wins.
WHAT IS YOUR SECRET TO SUCCESS? –
1. Combined with full support from distributor GSA and principal Fujikura, without them there would not be Golfers Dock today.
2. "Always tell the truth" is the ultimate key to building customers trust.
3. Act fast to every customer needs and issues.
CHALLENGES WITH FITTINGS – Price comparison with others. Can be rectified with professionalism, truthful service and fast turnaround with GSA instant support.
WHAT DO YOU PREDICT FOR THE FUTURE OF THE GAME? –
1. Believe in technology and the internet as it will not only promote golf fitting service but also take golfing to the next level.
2. Golfers and future customers eventually are technology oriented and thus being a service provider, we need to be ahead waiting for them, not going after them.
TIPS FOR SELLING FUJIKURA –
1. Deep understanding (the knowledge) and use (the feel) of the product.
2. Availability of Demo Fitting shaft – to try is the best sales satisfaction.
MOST SIGNIFICANT FITTING DEVELOPMENT THIS YEAR – Driver shafts – We build and also fix the most golfers needs/issues, giving them the extra yards, building more confidence in Fujikura.