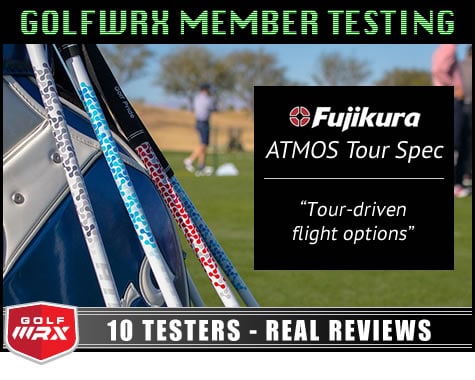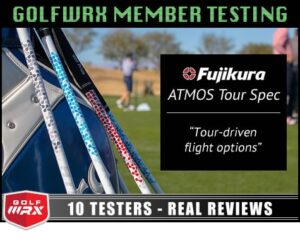 Any new product that we bring to market has gone through serious testing here at Fujikura. Whether it be through our RACK torture machine to test durability, or extensive player testing to ensure the structure is achieving the results we set out for. That being said, we always like to get as many different swing types on a product as we can and hear the feedback. We value the GolfWRX.com community and the passionate golfers/members, so we wanted to partner with them to get ATMOS Tour Spec in the hands of some golfers and see how ATMOS stood up to the performance we set out to achieve. Some of the early feedback and comments are below.
For the full reviews and feedback visit the thread here: http://www.golfwrx.com/forums/topic/1455020-reviews-fujikura-atmos-tour-spec-testing-read-what-member-testers-say/
awtryau89
I don't know Fujikura does it. I am always reminded when I come back to their shafts that they have a way of combining smoothness, stability and kick better than any other manufacturer.

I was impressed and surprised immediately. I picked up a decent amount of ball speed which I cannot really explain….Launch was lower than the Hzrdus and spin was lower so I was seeing flatter flight and a touch more roll.

I hit 7 fairways. None even close to being in the rough. I mean I hit 7 fairways nearly dead center. I think that speaks volumes when you can take a brand new shaft out, be confident with it and forget about it so quickly…

it just has such great kick through the ball. You can feel the bend point is high and closer to the hands. Great shaft and no question I believe this one is staying in the bag for a while.
robrey85
First and foremost, thanks to Fujikura and WRX for choosing me as a tester because I have been so frustrated with my current driver as well as my fairway woods setup that I have borderline traded them in numerous times. There's a good chance if this shaft proves to improve my ball striking, accuracy and consistency, that I will not only replace my current driver shaft with it but also my fairway woods. You'll know the answer to this question if you see my Handcrafted HZRDUS Black and my two HC HZRDUS Reds on the BST, haha.

this shaft just feels so smooth and responsive. It talks to me when it rips through the ball at impact and you know when you don't put a good swing on it. With my HZRDUS, I always felt like I put a similar swing (clearly not) on it with different results because I was receiving no feedback from the shaft.
jojodimaggio
Picked up a 2017 tour issue m1 460 8.9 with 8tx atmos black tipped 1/2 inch and it's so much smoother than I thought it would be. Probably could've tipped 3/4 and still not have it play to boardy. I've owned the Hzrdus t1100 and atmos is longer smoother and Way more stable.